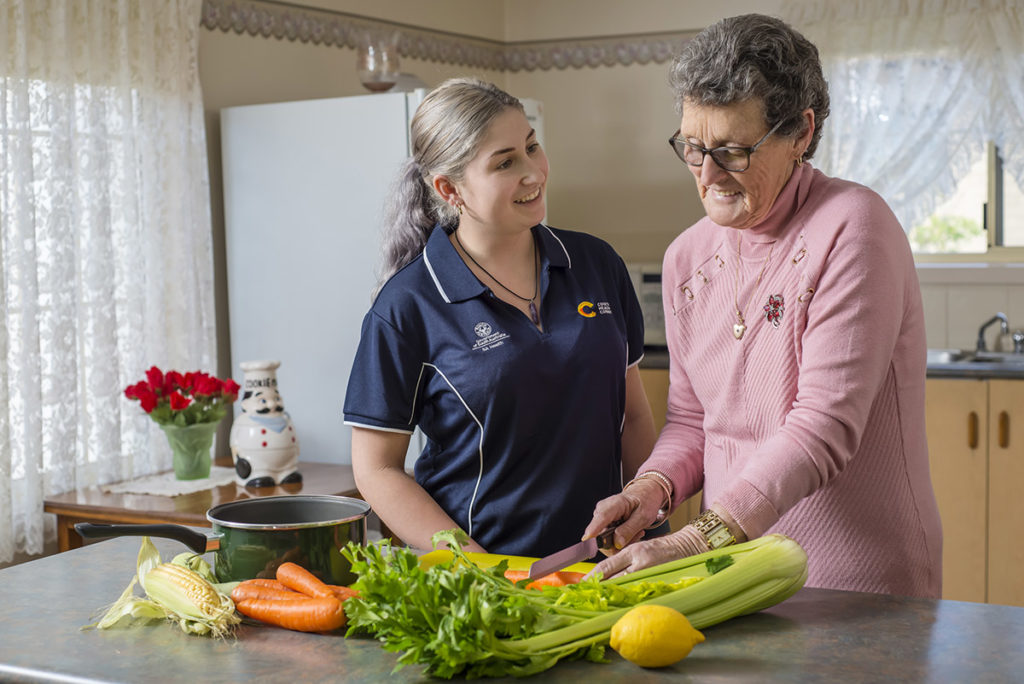 We know how important staying in your own home is and we can structure support services around you or your loved ones to help make this possible.
We offer basic level support through the Home Support Program, and more complex care through the Home Care Packages Program.
Our services are provided by a dedicated and caring team of nurses, support workers, coordinators and allied health professionals who are specifically trained to work with you to find solutions that meet your needs.