Offering support services to help keep you in your own home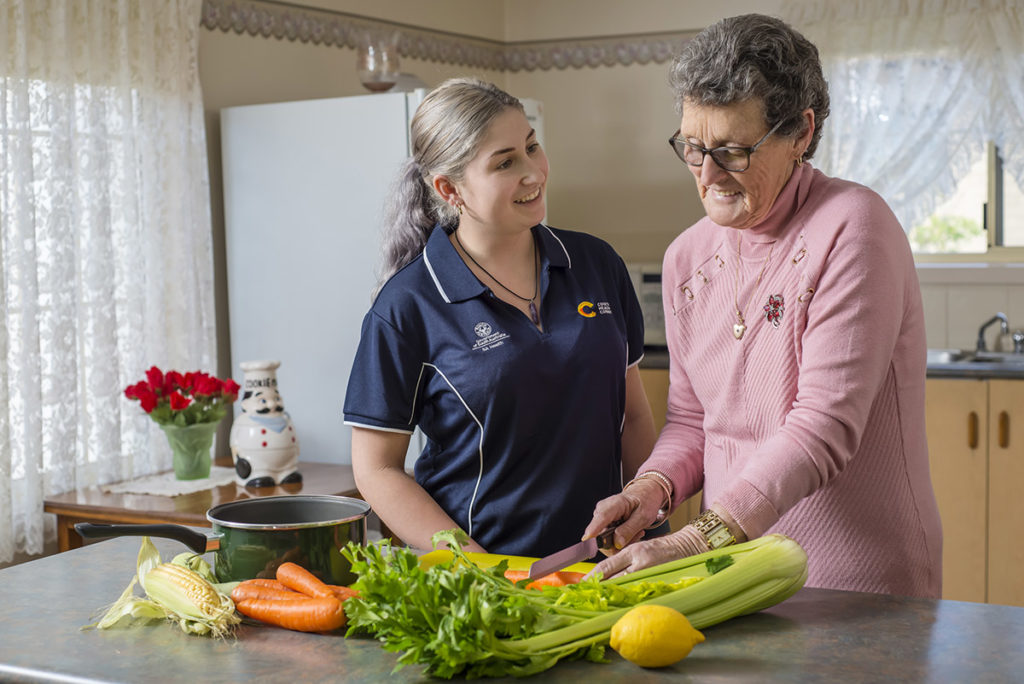 Country Health Connect know how important staying in your own home is and we are able to structure support services around you or your loved ones to help make this possible.
We know how daunting and confusing it can be to find out what is available in your community and what steps you might need to take to get help.
Our Home Support Program and Home Care Package program provide all the support you need to stay well at home – simply talk to us and we will do the rest.
We offer basic level support through our Home Support Program, and more complex care in the home through our Home Care Package Program.
We can tailor our service to meet your needs.
Our services are provided by a dedicated and caring team of nurses, support workers, coordinators and allied health professionals who are specifically trained to work with you to find solutions that work for you.
We have many years' experience of understanding your needs and designing a solution specific to your needs.
Whether it's a physical injury or a fall, we can connect you with the best physiotherapy services in your area and asses your home for helpful modifications and equipment that helps you complete tasks that you might normally find difficult. Country Health Connect can also help you regain some physical fitness by participating in one of our exercise classes.
Whatever the problem, Country Health Connect can provide the solution.